Meet Our Attorneys
Adams & Kokonowski Criminal Defense was formed in 2017 by two of the most well-respected and competent criminal defense attorneys in Western Massachusetts — Jesse Adams and Tom Kokonowski.
Backed by 35 years of combined legal experience, the duo excels in defending individuals accused of criminal accusations, securing compensation for those injured in accidents caused by the negligence of others, and defending or prosecuting people who are being sued or need to sue in civil and administrative actions.
Tom Kokonowski, Founding Partner of Adams & Kokonowski Criminal Defense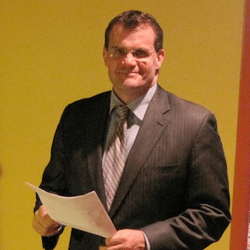 Tom Kokonowski has practiced law for more than 25 years and is widely viewed as one of the most experienced and knowledgeable trial lawyers in Western Massachusetts.
Whether you are facing criminal charges or dealing with a serious personal injury, you are in very capable hands with Tom as your attorney.
Tom relies on his experience as a former prosecutor to effectively defend against a variety of misdemeanors and felonies in the Massachusetts Superior and District Courts as well as Federal Court.
He understands a prosecutor's mindset and can develop strategies to get the charges against you dismissed or reduced.
Jesse Adams, Founding Partner of Adams & Kokonowski Criminal Defense
Jesse Adams is a trial attorney with a 13 year track record of success representing individuals in Western Massachusetts who have been accused of committing a crime or who have suffered a personal injury caused by someone else's negligence.
As a life-long Pioneer Valley resident and former member of the Northampton City Council, Jesse is well-known and trusted in the community.
He prides himself on providing client-centered counsel and is accessible and available to clients 24 hours a day, 7 days a week. His unwavering work ethic and commitment to every case he takes on enables him to deliver favorable outcomes for clients.